10 Best Toddler Stocking Stuffers
Is there a toddler in your family for who you need to buy gifts? Every holiday season, we hear from parents, grandparents, aunts, and uncles who struggle to shop for a toddler. Family members want to ensure that they purchase a gift that the young child in their life finds exciting and worthwhile, but won't be toxic or something they can choke on. Below, we've provided you a list of the ten best toddler stocking stuffers this year.
Gummy Bear Lights
Gummy Bear Lights are an excellent way to provide a night light in a toddler's room. Upon squeezing the belly of the bear, it will light up. This can give a toddler comfort at night. The bears cost $28 and come in five colors, including:
Blue
Red
Green
Purple
Pink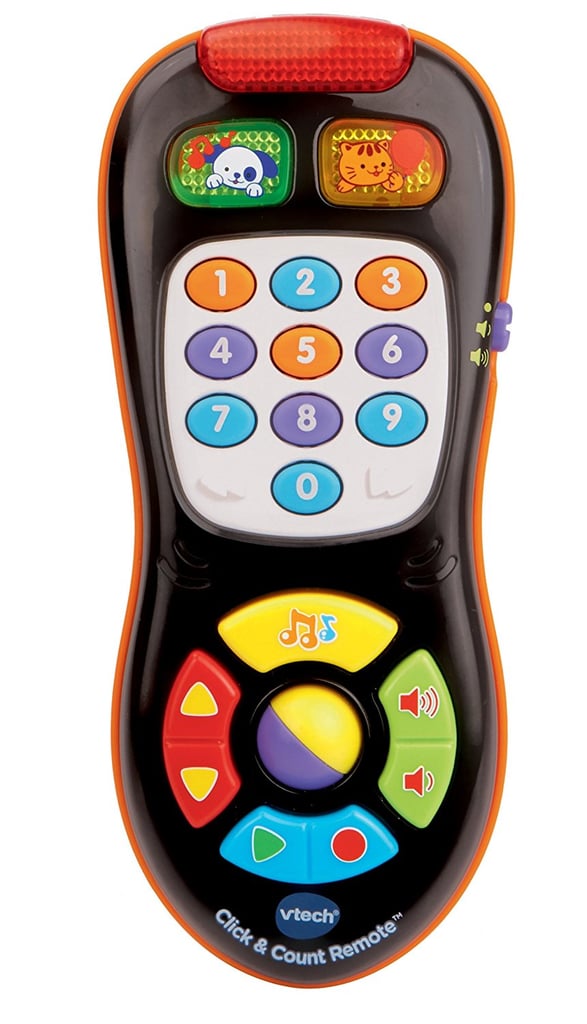 Vtech Click And Count Remote
This is an affordable gift that can provide hours of entertainment to toddlers. The remote costs $10 and comes with nearly 50 songs, sound effects, melodies, and phrases. The remote allows toddlers to pretend as though they are surfing through channels.
Puzzle Eggs
If you're looking for a git that could challenge your toddler intellectually, consider these Puzzle Eggs. Children match the top of the egg to the bottom half based on both colors and shapes. Experts say they eggs, which cost $11, can help with motor and logic skills.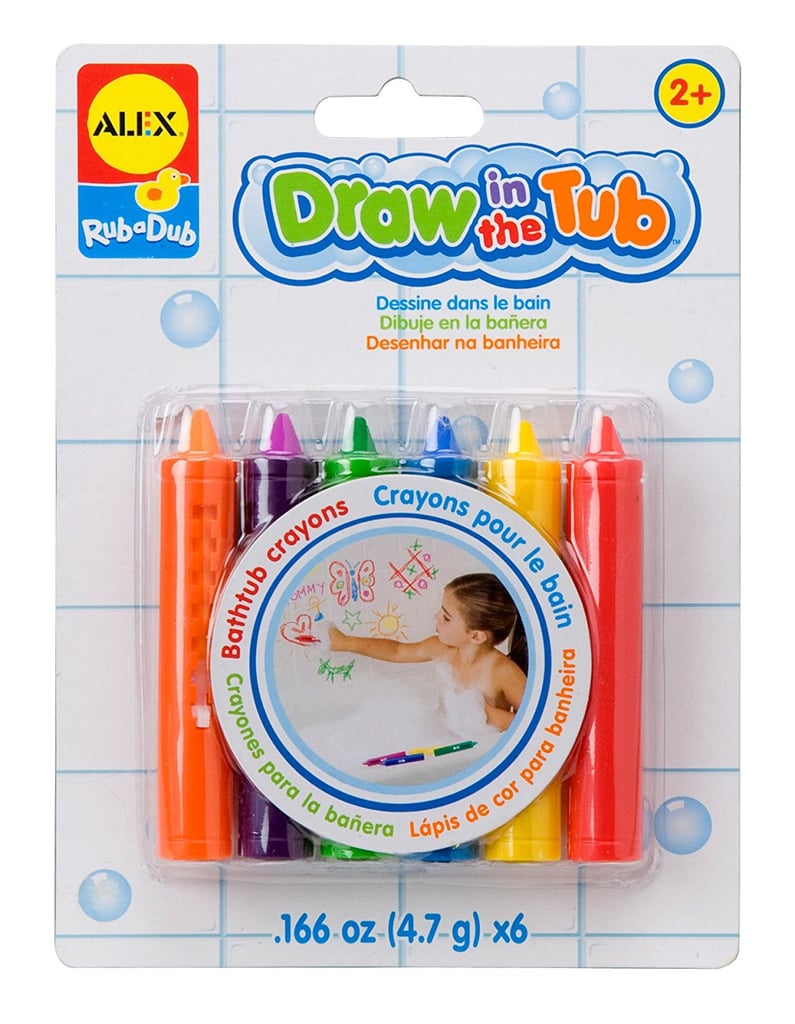 Draw In The Tub
The toddler in your life may be getting to the point where they can wash their own self while in the tub. What better way to encourage your toddler to shower than with these Draw In the Tub Crayons, which cost a mere $5?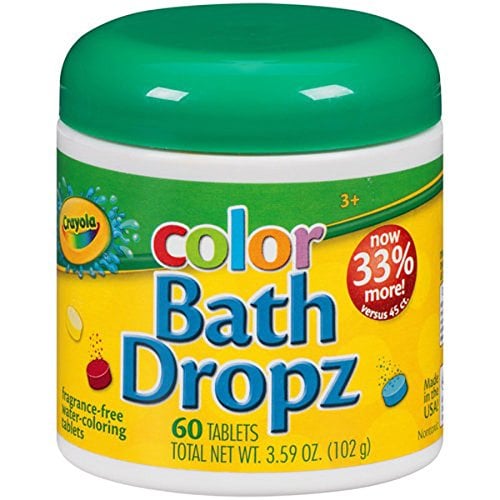 Crayola Color Bath Dropz
This is another excellent option to help encourage bath time. The drops are fragrance-free and will change the color of your water, making bath time a fun experience. You'll pay $6 for a tub of 60 tablets.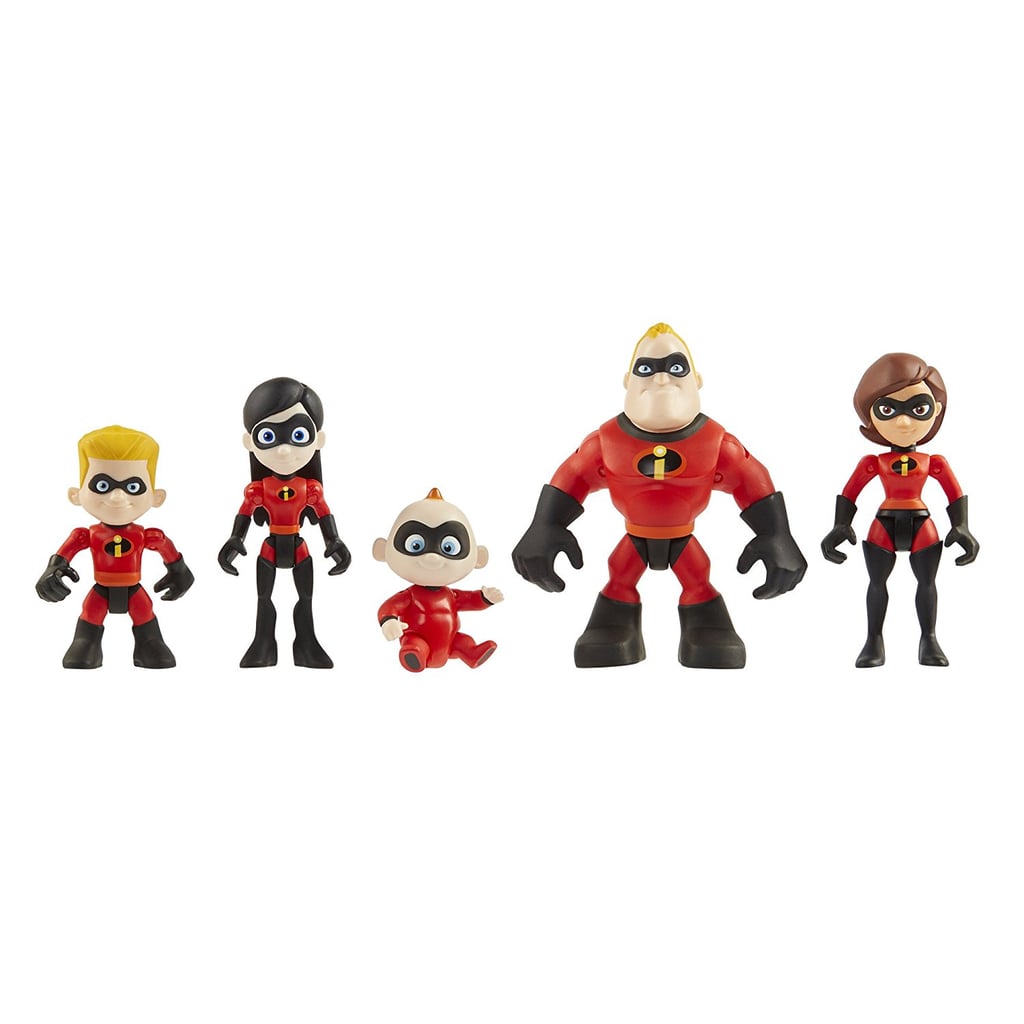 Incredibles 2 Action Figures
The Incredibles 2 was one of the most popular children's movies of the past year, so there's a strong chance your toddler will love this five-pack of junior action figures. You'll receive all five superheroes for $15, allowing toddlers to reenact their favorite scene in the film.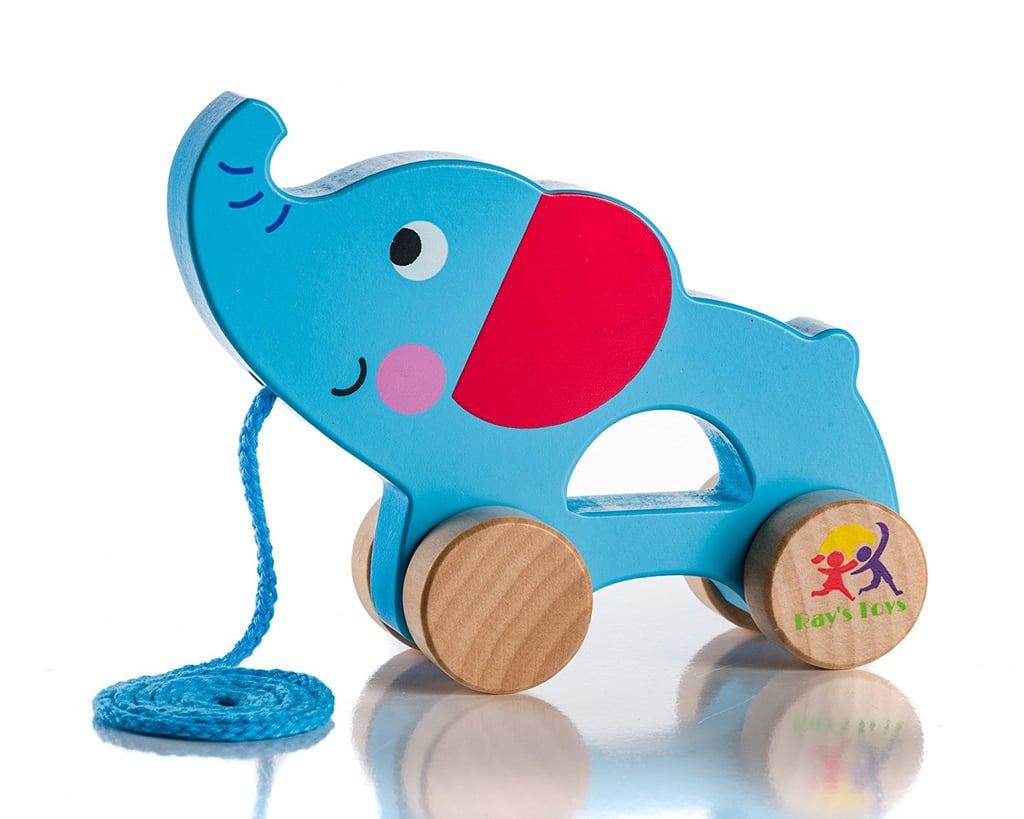 Wooden Pull-Along Elephant Toy
If you're interested in a toy that will provide hours of entertainment without you having to break the bank, this could be an ideal option. The cute wooden elephant costs $9 and features a string and wheels for your toddler to pull along everywhere they go.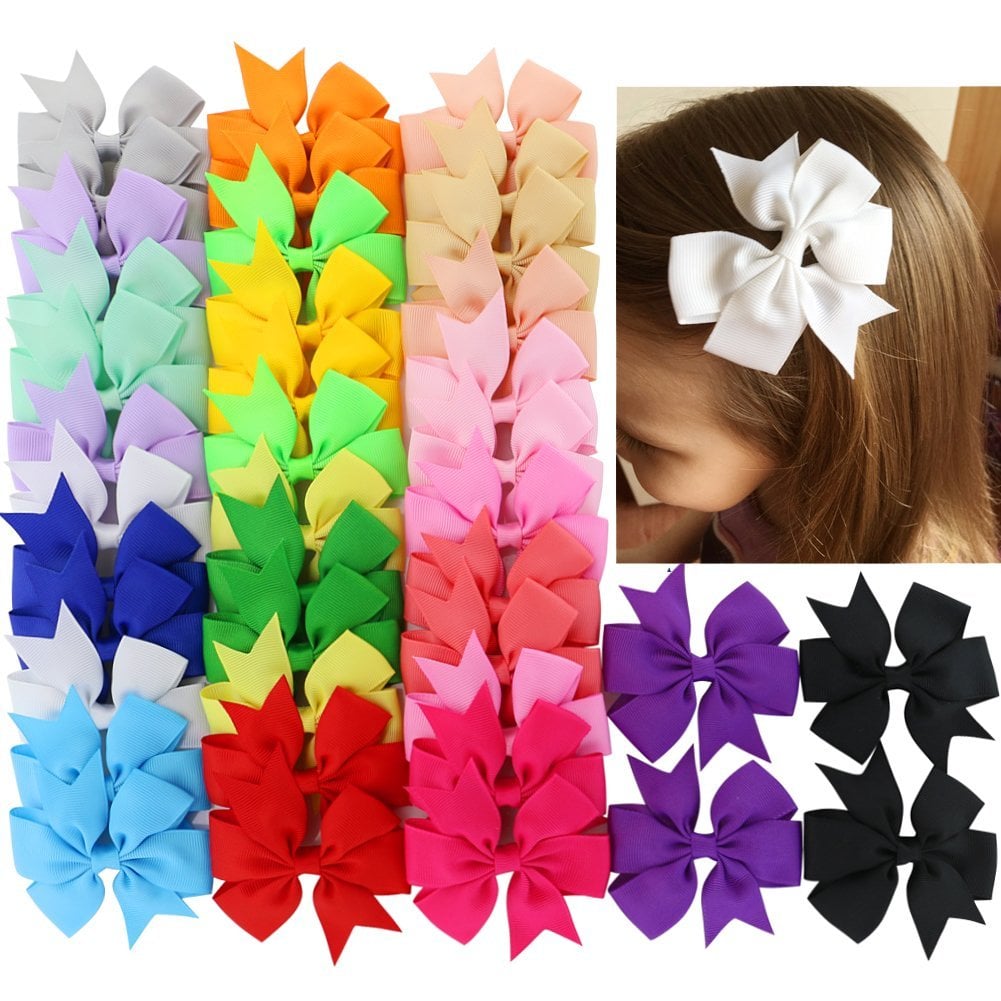 Pinwheel Hair Bows
If your toddler has longer hair and loves to wear bows, there's no better gift than this set. Customers will receive an astonishing 40 bows for less than $11. Toddlers will surely be able to find the perfect-color bow.
Unicorn Sidewalk Chalk
This is one of the more unique toddler stocking stuffers that we've seen recently. This chalk comes in various rainbow colors and a spiral shape. It costs $15 and is an excellent way for your toddler to play outside.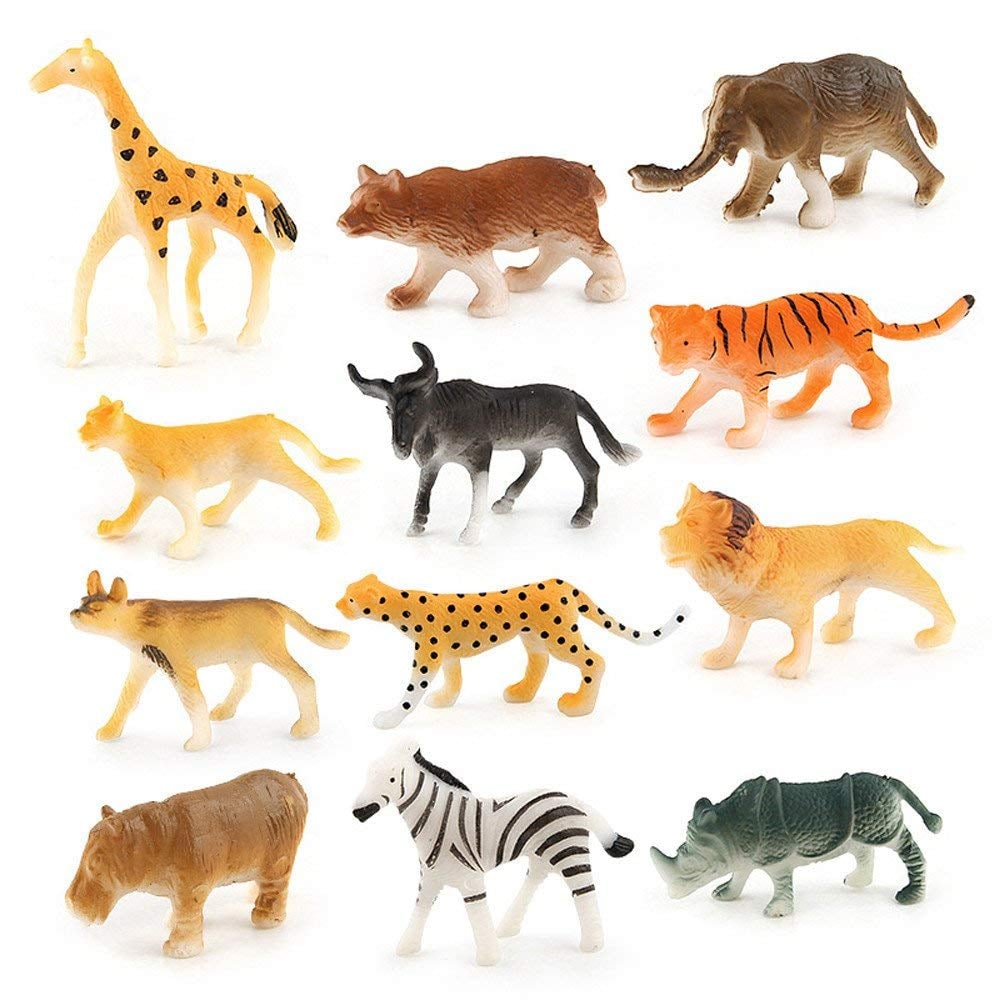 Mini Wild Animal Figures
If your toddler loves the outdoors or animals, you can turn a stocking into a miniature zoo with this gift. Toddlers can play with 12 animals, ranging from zebras to giraffes. The entire kit costs $3, and the figures are safe for young children.