Knit Your Own Heirloom Nativity Set
Do you love to knit and love nativity scenes? Want a fun Christmas project that you can keep for years to come? Check out these knitted nativity sets for some inspiration.
By Knitables found on
Love Knitting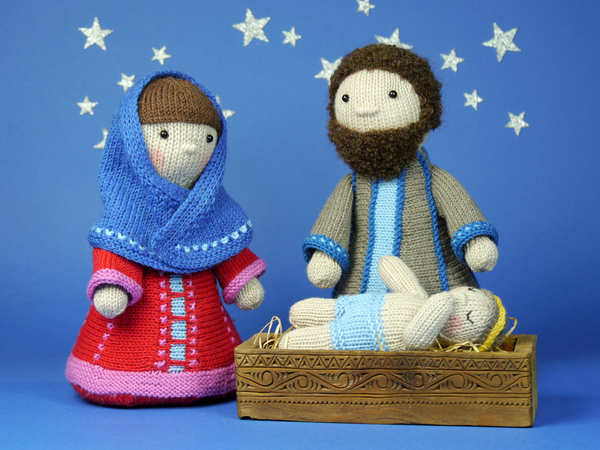 By Roticanai found on
Crazy Patterns
By Jean Greenhowe found on
Deramores
By Carolyn Christmas found on
Love Knitting
By
The Spinner's Husband
Knitting takes time and fine motor skills that are above average. Especially, with the intricate details on these nativity sets. However, a knitted nativity set isn't so daunting with an easy-to-follow guide like
Knitivity: Create Your Own Nativity Scene
by Fiona Goble. You get instructions on how to make 16 hand-made nativity figurines, a cardboard cut-out manger, and a fold-out nativity backdrop.
You can also look up knitting patterns online and download it instantly for less than ten dollars. However, you find your perfect nativity guide, hopefully, you will enjoy making your heirloom nativity set. Turn on a good movie, get a plate of your favorite Christmas cookies and some hot chocolate, and then get those knitting needles moving!